When relocating to a new area, some people don't immediately begin looking for houses. They would rather have one custom-made to their specifications. In addition, you can learn more about the pros and cons of building a home versus purchasing one by reading our in-depth research. If you've already decided to build a house, the information in this post will be beneficial because we'll be discussing the various construction materials commonly used in Pakistan.
Okay, let's get started.
Top Construction Materials In Pakistan
Several considerations go into deciding which materials to use in construction. Think about how the finished product will make you feel, how long it will last, how much it will cost to create, and how much it will cost to maintain. Here we'll look at some of Pakistan's most popular types of natural and manufactured building materials.
Cement
Cement is a crucial component in construction because of its ability to bind together various materials.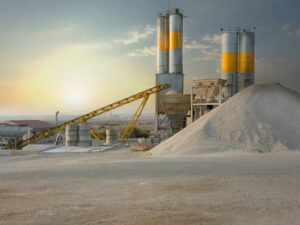 Among the many essential building supplies utilized in Pakistan, Cement ranks high. This is because it provides support and stability and binds other materials together, such as bricks, tiles, and concrete blocks. There are wide varieties of Cement, but these are some of the most common ones:
Pure Cement Made From Organic Matter

Cement Produced in a Blast Furnace

Portland Cement

Fast-Hardening Cement

Colored Cement 

Fast-Hardening Cement

Cement that is resistant to sulfate (SRC)

White Portland Cement

High Alumina Cement
Each cement variety has a unique function and is classified according to its typical application in various building projects. Weather condition is also one of the most significant elements to consider when picking a type of Cement for a construction project.
Cement is a relatively pricey investment at the current price of PKR 645 a bag.
Sand
Construction projects rely heavily on the sand. Buildings of all sizes and forms can benefit from their use in conjunction with soil to provide sturdy foundations. Additionally, mortar (which consists of sand, Cement, and water) is used as a critical ingredient. Furthermore, it plays a crucial role in the production of concrete.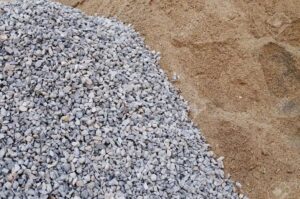 To protect the brickwork in a structure, sand used in construction must be free of alkaline salt. Also, remember that the sand in the Southern Punjab region of Pakistan is not suitable for building since it contains sulfate ions. Damage to concrete and mortar by sulfate ions may be irreparable.
Currently, a cubic foot of sand in Chenab costs PKR 35.
Steel
Steel is a popular metal choice for building structures in Pakistan. Steel reinforcing bars (or "rebar") are used to strengthen and prolong the life of concrete structures by applying tension to them. Even though concrete can endure compression without reinforcement, reinforcement bars (rebar) significantly extend the life of concrete construction.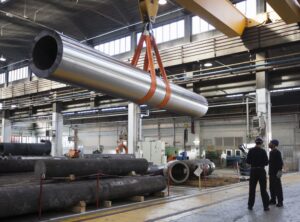 Steel is commonly utilized for a building's framework, including pillars, beams, and roofs. Stainless steel, which contains a certain percentage of chromium, is resistant to corrosion and is therefore used by architects and engineers to shield the bases of buildings from the effects of moisture and rust.
Current Rate of Steel Rebar: PKR 138 per kg (1 tonne = 907 kg)
Concrete
Since it consists of several components, such as gravel/lime, Cement, and water, concrete is classified as a composite material. Because of its strength and durability, concrete is a standard construction material in Pakistan. However, reinforced concrete often uses steel rods and bars due to its low tensile strength. Types of concrete used in constructing footings and skeletons are listed below.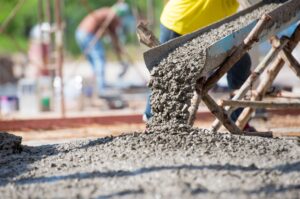 Plain Cement Concrete Mix (PCC)

Reinforced Cement Concrete" (RCC)

 Reinforced Brick Concrete (RBC) (RBC)

Prestressed Concrete.

 Concrete Reinforced with Fibers (FRC)

Concrete made with lime.

Cement Concrete

High-Strength, Early-Cured Concrete

Concrete Reinforced from Polymer

Waterproof Concrete
Price of concrete per block as of right now: PKR 50-70
Glass
The transparent and translucent building material glass is made from a combination of silicate and brittle sand. It also has several uses in the building industry as a transparent glazing construction material.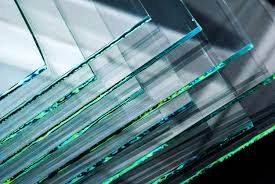 Glass is widely used to construct modern windows, doors, and walls. Glass, unlike most other building materials, may either transmit, absorb, or refract light. As a result, the visual appeal of your structure can be significantly improved by including these elements.
Glass (without tempering) is priced at a minimum of PKR 550 per 12 mm.
Wood
Wood is commonly utilized because it is hygroscopic, which absorbs moisture from the air to keep it humid and comfortable. Most buildings in Pakistan are framed out of wood. Additionally, in some areas, especially the northern parts of the country, it is utilized as a roofing material.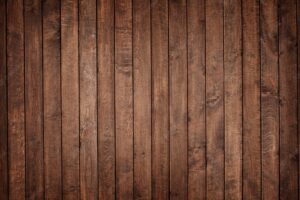 Hardwoods such as oak, maple, deodar, mahogany, and teak are used for the ceiling, walls, and floors. In addition, door and window frames are typically crafted from softwoods, including hickory, ash, beech, birch, pine, and cedar.
A cubic foot of Deodar (Diyar) hardwood costs PKR 6,500.
Brick
Pakistan has a strong tradition of using clay bricks as a primary building material. The clay is mostly silica and alumina, with smaller amounts of magnesia and iron. Bricks are a common material for constructing masonry elements like walls and floors.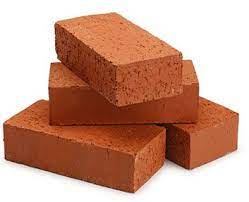 Bricks are often used because they are inorganic and absorb moisture more effectively than other building materials. Furthermore, it reduces the likelihood of dust mites and mold growing inside a structure.
Bricks currently cost PKR 14.5 each.
Stone
Stone is often recommended for use in a building's foundation because of its durability and resilience under extreme conditions. Stone is more long-lasting than any other building material. Construction with stone dates back to prehistoric times. Some of the best examples are the Pyramids of Giza and the various stone constructions built by the Romans in Europe.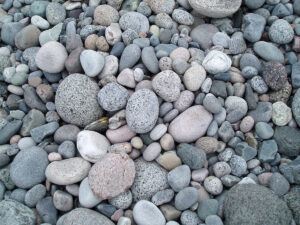 Granite, limestone, and marble are the buildings' most commonly utilized stones. Marble, in the shape of tiles or blocks, is frequently used for this purpose since it is durable and aesthetically pleasing.
To learn more about the construction industry, visit Zarea blog –  the best construction blog in Pakistan. Zarea ensures that it provides high-end construction materials with unmatched quality. Our online platform's construction materials have the best base materials prepared from the most precise methods. The companies we have onboard asserted a high manufacturing capacity. We ensure that each enlisted company has a standard compliance certificate that verifies their construction materials' quality, quantity, and specifications. This is why you will find the construction materials at Zarea. pk are from top-notch brands. 
Now you can shop online all the high-quality construction materials in one go. Our rate list will give you insightful information that will cut short the tricky market price comparison process.
For the first time in Pakistan, Zarea is offering digital payment solutions for the online buying of construction materials. You can not only browse numerous options for construction materials at Zarea.pk but can also get all the materials delivered to your doorstep. With the technical expertise of Zarea.pk, procurement of construction materials is no longer a complicated process. You can also compare daily construction material prices in Pakistan at Zarea.