Decorations for the Home
It's been said that a blank canvas can spark creativity in some artists. Ideas begin flooding their mind, and they start collecting resources like materials, samples, design trends, and color palettes to bring their vision to life.
New materials and finishes can add much excitement to interior design projects, but it's normal (especially for beginners) to feel overwhelmed by the sheer number of options.
Learn about the most popular materials, how to pair them, and get 15 pro suggestions for your next interior design project right here!
Choosing Appropriate Materials for an Interior
Answering concerns regarding the space's layout, flow, focal points, and styles, among other conceptual factors, is the starting point of any excellent interior design process. However, designers must start suggesting highly particular finishes and furnishings as the project proceeds.
Often referred to simply as "finishes," these materials will be used to complete the look of the design, hide any unsightly or unnecessary parts of the structure, and provide any additional useful features.
The final look and feel of the design, as well as whether or not it satisfies the client's objectives, are primarily determined by the choices made in the materials and finishes phase.
What Kinds of Materials Can You Find for the Interior?
What common materials do interior decorators favor? Unless it's essential to the house's structural stability, practically any material can be used. However, the following items serve as a solid springboard for more ideation while you work on your next project.
 Granite
Granite is a popular kitchen countertop because it is aesthetically pleasing and extremely hardy. As a bonus, granite works well with various decor types, and its natural colors may be brought out with a few well-placed coats of paint.
Finally, while polished granite is the material for countertops and vanity tops, unpolished granite may make a lovely backsplash.
Wood
Wood, one of the most flexible building materials, is used in virtually every part of many houses. In addition, wood is versatile and inexpensive, making it a good choice for many interior design projects. This includes anything from floors and ceiling beams to decorative walls.
Copper
Copper is having a true renaissance, albeit at a high price. Copper's natural beauty may be appreciated in any setting, as it complements a wide variety of design aesthetics. However, using actual copper isn't always feasible.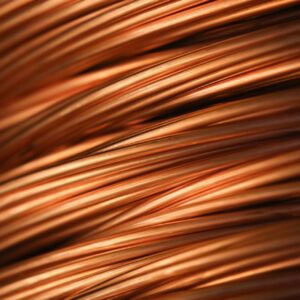 Thus copper-colored alternatives may be chosen instead. Like many other materials, less copper is more when working with copper. It may not take much to get the desired effect by adding a splash of color to the oven hood vent or the drawer handles.
Textiles
Silk, cotton, suede, wool, and other fabrics can be used as decorative accents to tie a room's design together and make it feel more cozy and complete.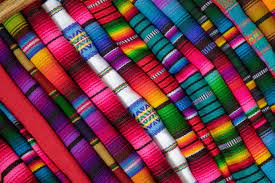 Materials that can be replenished quickly
Using sustainable materials like hemp, bamboo, and the like can offer a unique touch while satisfying your client's desire to lessen their influence on the environment. In addition, cork, concrete, recycled glass, and reclaimed wood are also on the rise as fashionable eco-friendly, and natural materials.
Tile
Because of its attractive appearance, low maintenance requirements, and comprehensive design options, ceramic tile is popular for high-traffic areas like kitchens, bathrooms, and utility rooms.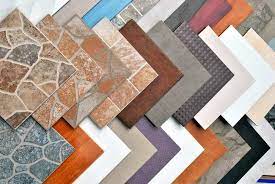 Man-Made Substitutes
Many people turn to synthetic materials like vinyl and laminate to save money. This material is less expensive than tile, wood, or other natural components, but it may be utilized as a wall covering or flooring and still give the impression of these things.
The 15 Best Advices for Choosing Interior Design Materials and Finishes
Where do you even begin when it comes to making concrete recommendations and material selections? How can you assure your customers that the advice you're giving them has been well-tested? To assist you in narrowing down the alternatives and intelligently suggesting appropriate options for your next interior design project, we have produced a list of the 15 most fabulous suggestions for picking materials.
We've emphasized each suggestion by showing how it's been used in the actual world.
1. Focus on what the customer needs
It would help if you learned your customer's tastes and preferences. Having the customer show photos of spaces or houses that they feel best represent their taste is a terrific idea—the greater their participation, the higher your chances of selecting engaging content for them.
Depending on the terms of your agreement, you may also be required to accompany the customer to a specialty supplier or home improvement store so that they can select the specific materials they wish to have incorporated into their project.
2. Resoluteness
Think about the mood you want the space to have. Indeed, one's emotional experience is quite individual. There are tried and true methods for shaping a space's psychological effect on its occupants. For example, darker hues and harder materials are commonly used in bedrooms and bathrooms because they are thought to evoke a sense of grandeur and even silence.
Kitchens and living rooms benefit significantly from warm, inviting colors and materials since they encourage people to congregate and initiate conversations.
3. Show regularity in your actions.
Use the same aesthetic and thoughtfully connect ideas throughout the house. Your client will want a consistent style throughout their home, so keep that in mind while choosing the colors and materials for each area.
4. Exterior Components Materials
Your home's façade should reflect the neighborhood's aesthetic preferences and the natural setting. Standard practices exist that can aid customers in doing what they can to protect and increase the value of their house while also getting the most out of living in it for themselves.
5. Be consistent with your material choices
The furnishings of a room should reflect its intended use. Hard surfaces, for instance, can be cleaned more quickly, but they can significantly alter the room's acoustics. Does the client want to be able to hear noises like footsteps or the clink of plates around the house? Most likely not, and several strategies for dealing with noisy environments exist.
Finally, while planning a home improvement project, it's important to consider who will live there. Are they a family with small children? Keep this in mind when you shop for noise-reducing materials, and consider how readily they can be cleaned.
6. Budgeting
Don't lose sight of your financial limits. Stone, wood, and metals cut to order are much more expensive than their stock counterparts. So if you're on a tighter budget but still want to wow your guests with high-end touches, think about putting them in the accent pieces and more minor details. The result might be a financial windfall and a greater appreciation for the small, thoughtful details.
7. Materials that have been previously used
Can you use salvaged materials from the client's existing structure, furniture, or another object with sentimental value?
8. Harmonize hues and textures
Use material and color complementarity to your advantage. There is no one true answer to the question of which comes first, selecting colors or materials (though designers maintain strong opinions on this point).
Ultimately, your client's input and feedback will determine how you prioritize things like color palettes and material selections. You should begin with the material they insist on using if that is a more important decision than the color.
9. Methods of Construction
Materials can serve structural and aesthetic purposes, so keep that in mind. Facing materials, for example, can hide unsightly structural elements like wall studs, whereas materials like textured ceiling tiles are entirely aesthetic. Assisting your client correctly, ensuring their property is secure and up to code, and passing any inspections that may be performed all hinge on your familiarity with the materials they plan to use.
10.  Prioritize the resources.
Find out how long it will take and how challenging it will be to get specific components. Then, if your client has all the information they need, they can make an informed choice. Be sure to emphasize the materials that could end up being the backbone of the overall restoration.
11. Mix up the materials you use.
Mix up the materials you use. Put a range of textures and materials to good use, including soft and hard. However, try to limit your variations to moderate levels. Too much of a single material can be overwhelming and ugly, and busy patterns can be off-putting.
12. Don't combine different kinds of substances.
Don't throw in too many variations of one thing. Isn't that a contradiction? No! One of the most typical errors in interior design is a failure to stack different types of materials correctly.
The natural form and feel of the materials under consideration should be carefully observed. How do you tell which direction the wood grain goes? Will the combination of dissimilar grains, textures, or finishes create an unpleasant clash?
13. Illuminated by the Sun
Evaluate the amount of natural light entering a room or the entire home. For example, wood can look very different in the morning than in the afternoon because of how natural light hits it. This may have repercussions on the final decisions about the materials used, the color scheme, the window treatments, and more.
14. Elements of Matter
Identify which furniture and fixtures will remain in space and whether they will be relocated (or changed in any way). Material suggestions might be shaped by whether or not the client wants to highlight an attractive feature in the room's design, such as a fireplace or bay window.
15. Longevity
Consumers continue to prioritize sustainability while making purchasing decisions. If the customer has strong preferences regarding the use of sustainable materials, you should learn how those preferences might affect the design, timeline, and ultimate cost of the project.
Conclusion
Material selection is an art that can only be mastered with time, dedication, and effort by interior designers. However, beginning with the basics and keeping things straightforward can help you to reduce the likelihood of making mistakes.
To learn more about the interior design industry, visit Zarea blog –  the best interior design blog in Pakistan. Zarea ensures that it provides high-end construction materials with unmatched quality. Our online platform's construction materials have the best base materials prepared from the most precise methods. The companies we have onboard asserted a high manufacturing capacity. We ensure that each enlisted company has a standard compliance certificate that verifies their construction materials' quality, quantity, and specifications. This is why you will find the construction materials at Zarea are from top-notch brands. 
Now you can shop online all the high-quality construction materials in one go. Our rate list will give you insightful information that will cut short the tricky market price comparison process.
For the first time in Pakistan, Zarea is offering digital payment solutions for the online buying of construction materials. You can not only browse numerous options for construction materials at Zarea but can also get all the materials delivered to your doorstep. With the technical expertise of Zarea, procurement of construction materials is no longer a complicated process. You can also compare daily construction material prices in Pakistan at Zarea.